I can't begin to express how dope and awesome it was to get the phone call from my friend Marie congratulating me with the nomination for the 14th Annual Visual Effects Society Awards (VES) for our work on Star Wars The Force Awakens. After a very intense 12 months with the most wonderful VFX geek experience, it's even more insane to realize that after the success of the movie, your peers also appreciate your hard work and reward with the nomination. We were nominated for:

"Best Outstanding Created Environment in a Photoreal Feature"

And the nominated sequence was the one myself and Quentin Marmier were leads on. The Falcon Chase on Jakku. My fellow nominees were:
- Quentin Marmier
- Mike Wood
- Yanick Dusseault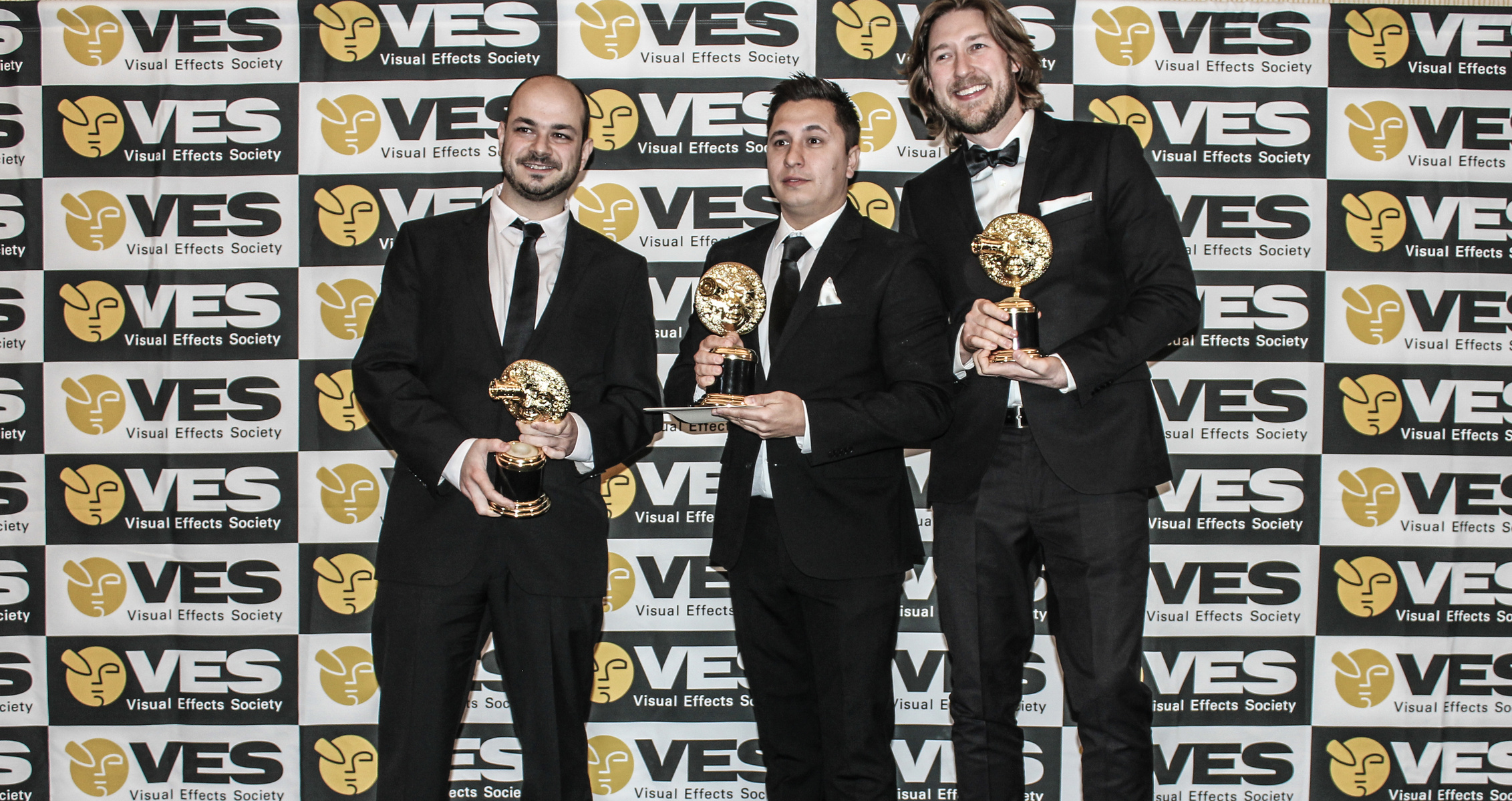 One shitty thing was is that the nominations were announced literally one day before Jacqueline and I were heading back to New Zealand to work at Weta Digi and Weta Workshop. Owh boy that means that 2 weeks in we need to fly back again to LA. Thank goodness the people at Weta are an awesome bunch and they were awesome enough to let us go and try and take that price. So we did!! Pretty bad ass and unbelievable that I was able to take the award home, and sharing that with 3 friends!